STATEWIDE TRAINING AND TECHNICAL ASSISTANCE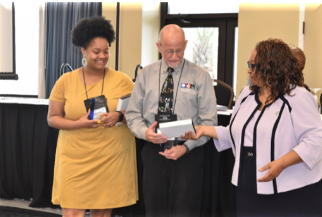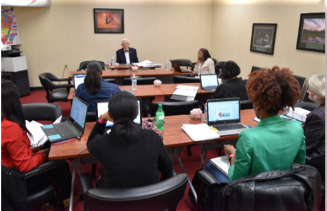 Results Oriented Management and Accountability (ROMA) Implementers and Trainers
Results Oriented Management & Accountability (ROMA) is a management approach to the business of providing social services. Its goal is to increase your agency's capacity to serve as a catalyst for self-sufficiency in your community. ROMA is based on best practices developed for nonprofit institutions.
Click Here for More Information: https://roma-nptp.org

Certified Community Action Professional (CCAP)
If you are a dedicated Community Action leader who wants to create more opportunities for your agency and enhance your leadership skills, you should earn your CCAP!
Why?
Gain national recognition for your accomplishments
Enhance your credibility as a leader in the field increase your competitive edge for higher positions
Who?
You have held a leadership role for at least 2 years
You are employed by a qualifying organization: a CAA, delegrate agency or sub-grantee of a CAA, a CSBG eligible entity, a State or Regional CAA association office, or a State Community Services Program.
How?
Submit Enrollment Form and fee ($600 member/$635 non-member)
Complete a Candidate Data Form (CDF)
Develop an Executive Skills Portfolio (ESP)
Pass a Written Exam

Poverty Simulations
Direct, stakeholder input is valuable data. SCACAP provide poverty simulations to get every member of the community personally engaged in providing feedback on services implemented in South Carolina's local programs. Poverty simulations help describe how individuals are benefited from Community Action.

Statewide Conferences
Hundreds of Community Action, Weatherization, and Head Start employees, professionals, and community partners attend two Statewide Conferences, the Spring and Mid-Fall Conference. This two conferences are hosted on an annual basis by SCACAP, in collaboration with the SCCAP, SCCAPDA, SCSHSA, and SCHSCO. Attendees hear the latest information in their field of service from experienced and inspiring speakers to improve their skills, discover new sources for funding, new approaches to their craft, and affirmation of their work.
SCACAP provides specialized and customized training to requested agencies from the network. If your agency is in need of any particular statewide T/TA, please complete the form below: